Women's Sexual Health Specialist Q&A
A women's sexual health is an important aspect of their life. Enjoying your sexual health, and living a healthy, and loving life is important. Contact Dr. Michelle Trandai OBGYN in Chicago, IL for comprehensive treatment. For more information, call us today or visit us online to book an appointment.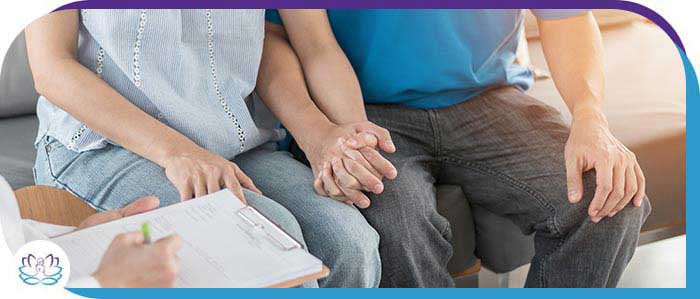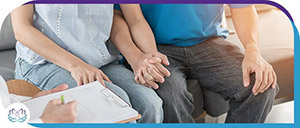 Table of Contents:
What types of sexual problems affect women?
Why is sexual health important?
What are the signs of good sexual health in women?
How can I achieve sexual health?
What types of sexual problems affect women?

Sexual dysfunction occurs either to a couple or an individual. It can refer to any issues that prevent pleasure during a sexual response cycle. This cycle has four separate phases, which are:

– Desire
– Arousal
– Orgasm
– Resolution

Symptoms can vary depending on the type of sexual dysfunction that you may be experiencing, they include:

Low sexual desire
Low sexual desire is one of the most common female sexual issues that involve a lack of sexual interest and the willingness to be sexual with a partner.

Sexual arousal disorder
An individual's desire for sex may be intact, but you have issues with arousal or aren't able to become aroused and/or maintain arousal during sexual activity.

Orgasmic disorder
You may have stubborn or recurrent difficulty with achieving orgasm after sufficient sexual arousal and ongoing stimulation.

Sexual pain disorder
Sexual pain disorder is associated with sexual stimulation or vaginal contact.

The most common types of issues related to sexual dysfunction may include:

Anorgasmia
Anorgasmia is an orgasmic disorder or the inability to have an orgasm.

Dyspareunia
Dyspareunia is pain that is felt during sexual intercourse.

Hypoactive sexual desire disorder
Hypoactive sexual desire disorder is when the women have low libido or a lack of sexual desire.

Sexual arousal disorder
Sexual arousal disorder is when a woman has difficulties becoming aroused.
Why is sexual health important?

Sexual health is a large part of everyone's life. It can affect and is affected by certain aspects of an individual's health. This can include mental, physical, emotional, and social health.

If you are in good sexual health, it medical means you are careful, respectful, and you keep yourself informed as well as others. It also means you get to enjoy your sexual health in a much more comfortable way.

Sexual health is not something you can manage on your own, you will need to talk to the people around you that you trust and love. You can talk about what is considered safe, as well as the risks that are involved due to sexual health.

Understanding what giving consent means, and that it is always ok to say "no". Finally, if you believe you may be pregnant, have a sexually transmitted infection, or have been abused, it is highly recommended to seek help immediately from a medical professional. Medical professionals like Dr. Michelle Trandai can provide you with more information, while also discussing your options.
What are the signs of good sexual health in women?

Healthy sex is just one area of sexual health that is good; however, sexual health encompasses an entire spectrum of health and well-being of an individual. It will include all of the following aspects when it comes to good sexual health including:

– Physical
– Mental
– Emotional
– Social

The scope of sexual health is large, and does not just include couples, individuals, families, but also communities and entire cultures. The topics that are involved include:

– Sexual orientation
– Gender identity
– Knowledge of reproductive health, anatomy, and fertility
– Understanding any risks involved with sexual activity
– Respectful relationships that are free of violence and coercion
– Safe and pleasurable sexual experiences
– Access to good healthcare
– Access to good educational resources about practicalities that include self-care in relation to sexual activities
How can I achieve sexual health?

A healthy body also leads to a satisfying sexual life. Feeling good about yourself and having peace of mind is another positive way to achieve positive sexual health. Positive and satisfying relationships are key, it is best to remember to protect yourself from getting sexually transmitted infections, prevent any unplanned pregnancies, and understand to love yourself and what is considered a healthy relationship.

The important benefits of sexual health are enjoying a healthier body, positive relationships, taking care of yourself and your partner throughout both of your lives, and talking freely about your sexual health as well as mental health. We serve patients from Chicago IL, Evanston IL, Ravenswood IL, Uptown IL, Lake View IL, Lincoln Park IL, Buena Park IL, Bowmanville IL, Boystown IL and Roscoe Village, IL.