Mammograms Q & A
Breast Exams, also known as Mammograms, are available in the Chicago, IL area by Doctor Michelle Trandai. If you find a lump, are experiencing pain in your breasts or have any discharge,

call now

or

book an appointment

online. We serve patients from Chicago IL, Evanston IL, Ravenswood IL, Uptown IL, Lake View IL, Lincoln Park IL, Buena Park IL, Bowmanville IL, Boystown IL and Roscoe Village, IL.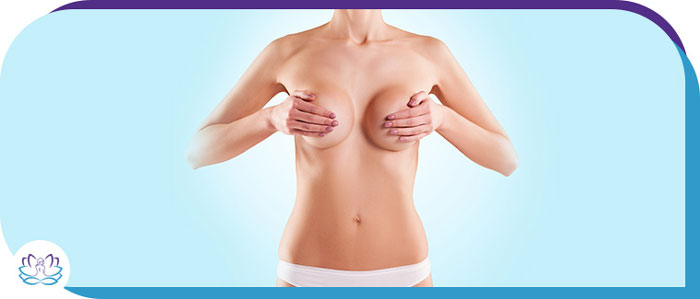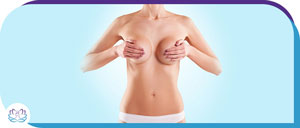 Table of Contents:
What doctor should I see for breast pain?
Do doctors still do breast exams?
What do doctors do during a breast exam?
Breast pain, also called mastalgia, is a common symptom found in women. Pain experienced in both breasts regularly occurring with the menstrual cycle is common and not serious. However, pain experienced in one part of the breast, especially accompanied by a hard mass or nipple discharge, could indicate something more serious.
What doctor should I see for breast pain?

Internal/Family Medicine Doctor — An internal medicine doctor, also called a family practice doctor, treats patients with everything from the common cold to back pain. They don't typically perform gynecological exams. Rather, they refer patients to a gynecologist for pelvic exams or other health concerns. However, oftentimes as a part of their full annual health evaluation, a family medicine doctor will conduct a breast exam.

Gynecologist — A gynecologist is a doctor whose specialty is all things related to women's health. A lot of women only visit a gynecologist, especially those who are young and in good health. It's common for young women to see their physician just once a year for an annual gynecological exam. At that time, they will have a pap smear, a breast exam, and a mammogram if they are old enough.

Breast Care Specialist — Generally, when something changes in a patient's breasts, all roads lead to a breast care specialist. They refer the patient to a breast specialist for a diagnosis after an internal medicine doctor or gynecologist discovers something abnormal in a patient's breast. In most cases, the patient will already have had a mammogram. The breast care specialist will perform further testing to establish whether the patient's lump or other symptoms are signs of benign breast disease or breast cancer.
Do doctors still do breast exams?

As part of a health checkup, many primary care doctors perform breast exams. This is important for a woman's health, as many signs and symptoms of breast abnormalities can go unnoticed during a self-exam. At Michelle Trandai MD, our doctor performs breast exams in a discreet and safe facility.
What do doctors do during a breast exam?

A healthcare professional like your doctor or their nurse performs a clinical breast exam. They are trained to spot warning signs and abnormalities. You probably receive a clinical breast exam as part of your annual physical already. The doctor will do many of the same things you did during your breast self-exam, including visually examining your breasts in different positions, checking for unusual textures or lumps, and checking your nipples for unusual discharge.

Some women have breast tissue with many small fibrous bumps or ridges. This condition is called fibrocystic breasts. Your doctor will make a note of this, but you should know it is not related to cancer. The kind of lumps your doctor is worried about are usually pea-sized before anyone can feel them in breast tissue. The doctor will also check your lymph nodes near the breasts to see if they are swollen.

If the doctor finds a lump, they will check its size, texture and shape. Lumps that are not cancerous may feel different from ones that are cancerous. The doctor will also check to see if the lump moves easily. Lumps that seem to be smooth, round, soft and moveable are most often non-cancerous tumors or cysts. Lumps that the doctor feels are hard, irregularly-shaped, and seem to be attached inside the breast tissue are more at risk of being cancerous. In either case, the doctor will need more tests to diagnose the lump to be sure.

If you or someone you know is in need of a breast exam, whether it has been a while since your last one or you are experiencing pain or discomfort, come to Michelle Trandai MD today! Our doctor specializes in performing breast exams, and can give you the peace of mind that you're in good hands! Contact our office today to get in touch with a specialist. To book an appointment, call us or visit us online!