IUD Insertion Specialist Questions and Answers
At Michelle Trandai, MD, we offer IUD insertion performed by our very own specialist. Read our Q and A page. Please

call us

for more information or book an appointment online. We serve patients from Chicago IL, Evanston IL, Ravenswood IL, Uptown IL, Lake View IL, Lincoln Park IL, Buena Park IL, Bowmanville IL, Boystown IL and Roscoe Village IL.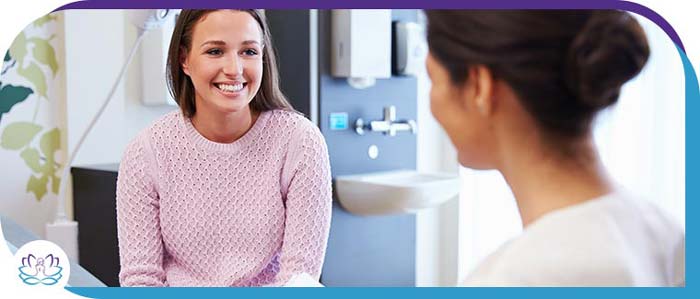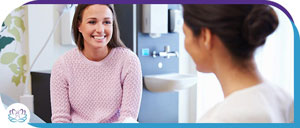 Table of Contents:
Can I go to work after IUD insertion?
How painful is getting an IUD inserted?
What doctor can insert an IUD?
How much does an IUD insertion cost?
An IUD, also known as an intrauterine device, is a popular contraceptive device that is fitted inside the uterus to prevent the fertilization of ova. An intrauterine device is one of the most successful contraceptives on the market, with over a 99% rate of effectiveness in preventing pregnancies. Although it is very rare, failures can occur.
Can I go to work after IUD insertion?

It is a good idea to have someone drive them home as some people feel dizzy or faint after an IUD insertion. While it is generally safe to return to work or school right away, a person may wish to take a day for rest and recuperation if they are feeling intense cramping or pain.

It is normal to notice some spotting following insertion of an IUD and can last up to 3–6 months. The individual receiving the IUD should ask the doctor how long they should wait before having unprotected sex. IUDs only protect from getting pregnant and cannot prevent STIs, so it is important for your health to practice safe sex with new or untested partners.
How painful is getting an IUD inserted?

Getting an IUD is generally not excessively painful. Your doctor or nurse will ask you questions about your medical history before inserting the IUD. This will be followed by an examination of your reproductive system, including the vagina, cervix and uterus. You may also be tested for any STDs (sexually transmitted diseases).

The entire procedure takes around five minutes. After a device called a speculum is inserted into the vagina, the IUD is placed into the uterus with the help of a narrow inserter.

When the speculum is inserted and the IUD is being placed inside the uterus, pain can be felt. Some women report a sharp cramping pain which lasts no more than a minute or two, while others experience more intense pain. To make it more comfortable, the doctor may advise a pain-inhibiting medicine before or after the procedure. So that pain is reduced to a minimum, they may also inject medicines to numb the cervix.

There will be a small thread-like string extending out from the vagina after the IUD has been inserted. It is barely noticeable or felt and is only one to two inches in length. To avoid displacing the IUD, it should not be pulled with force. The string can later be used to remove the IUD.
What doctor can insert an IUD?

As long as you are not pregnant and you don't have a pelvic infection, you can have an IUD inserted at any time. An IUD is inserted into your uterus by your primary care doctor, gynecologist or OB/GYN. The insertion procedure can be done in a doctor's office and takes only a few minutes. Although it is not always needed, sometimes a local anesthetic is injected into the area around the cervix. Insertion of an IUD is easiest in women who have had a previous vaginal childbirth. To be sure you know what it feels like, your doctor may have you feel for the IUD string right after insertion.
How much does an IUD insertion cost?

Getting an IUD can cost anywhere between free to several hundred dollars. Although that is a pretty wide range, the good news is that IUDs can be low cost through many providers. Prices vary depending on which kind you get and includes the price of an IUD medical exam, insertion of the IUD, and follow-up visits.

If you or someone you know is looking for an effective birth control method, come to Michelle Trandai, MD today! Our kind and compassionate professionals are experienced in performing IUDs and can help you prevent any unwanted conceptions. For more information on our IUDs and how they can benefit you, call our office and get in touch with a member of our specialist team. To book an appointment, you can visit our website or speak with us over the phone today.