Contraception and IUD Birth Control Specialist Q & A
There are many different contraception options available. Birth control pills, Condoms, Contraceptive implant, Contraceptive injection, Contraceptive patch, Diaphragm, Female condoms, IUDs and more. Doctor Michelle Trandai can discuss the different contraceptives and help find the right contraceptive option for you.

Call now

or request an

appointment online.

We serve patients from Chicago IL, Evanston IL, Ravenswood IL, Uptown IL, Lake View IL, Lincoln Park IL, Buena Park IL, Bowmanville IL, Boystown IL and Roscoe Village, IL.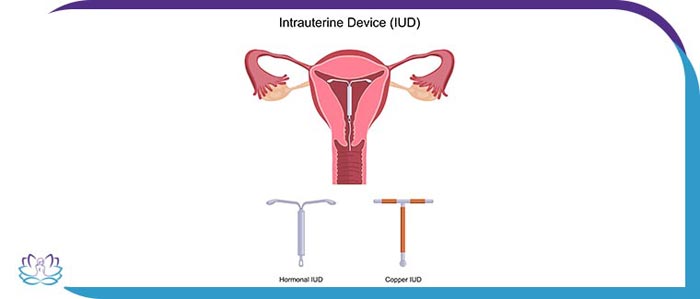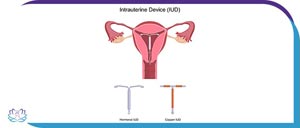 Table of Contents:
Can I take the pill if I have an IUD?
Where can I get an IUD near me?
Which is better, birth control or IUD?
Contraceptives have always been a popular procedure, dating back to ancient times. Progressing towards the modern day, birth control methods have only become safer and more effective. Although side effects do still occur, the benefits greatly outweigh the risks. IUDs are a contraceptive device inserted into the uterus to prevent insemination and pregnancy.
Can I take the pill if I have an IUD?

Yes, you can take the pill if you have a copper IUD. While this isn't always necessary, it is okay to use them together. For hormonal IUDs, it is not advised to take them in tandem unless you are transitioning from one to the other, then it should be overlapped by about 7 days.
Where can I get an IUD near me?

Always look for a trustworthy woman's clinic with certified doctors if you are looking for an IUD. If you are located in the Chicago, IL area, come to Michelle Trandai MD, where our doctor is experienced, caring and professional!
Which is better, birth control or IUD?

IUD — The IUD is a small device that's fitted inside your uterus. It prevents pregnancy by stopping your partner's sperm from coming into contact with an egg. IUDs can be copper or hormonal, both of which work effectively to prevent pregnancy.
Copper IUDs work by repelling sperm using copper. Copper is a highly toxic element for sperm, meaning the copper IUD can repel sperm and stop them from entering your uterus and coming into contact with an egg.

Hormonal IUDs work by releasing a small dose of progestin (hormones that prevents ovulation) into your uterus. These hormones thicken your cervical mucus, physically blocking sperm from coming into contact with an egg.

The Pill — The pill is a form of hormonal contraception, meaning it uses specific hormones to prevent you from becoming pregnant.

There are two main types of birth control pills available. The first is called the combination pill, which uses a combination of ethinyl estradiol (a synthetic form of estrogen) and a progestin hormone to stop you from becoming pregnant.

The combination pill prevents you from becoming pregnant by stopping you from ovulating, as well as by thickening the cervical mucus inside your vagina. This makes it harder for sperm to physically travel into your uterus, reducing the risk of sperm fertilizing an egg.

All this being said, whether one is better than the other will depend on your needs and body type. An IUD is convenient, and doesn't require taking a pill everyday, which can be hard for some people to remember. Both come with side effects, such as nausea, fluid retention and breast sensitivity with the pill, or heavier periods and severe cramping with an IUD. Both forms of contraceptive have the side effect of spotting (bleeding that occurs between periods). Educating yourself is the best way to know which one is right for you, so do you research before you make a decision!

If you or someone you know is interested in getting an IUD, come to Michelle Trandai MD, where our doctor is kind, caring and professional. Dr. Michelle Trandai is experienced in helping women prevent pregnancy with the most up-to-date methodologies for effective, safe and efficient results. Contact our office today to get in touch with a specialist. To book an appointment, call us or visit us online!