Infertility Clinic Questions and Answers
Are you struggling to have a baby? You are not alone. If you are struggling with infertility, we are here to help. Dr. Michelle Trandai, MD, in Chicago, IL, Infertility Clinic. Please

call us

for more information or book an

appointment online.

We serve patients from Chicago IL, Evanston IL, Ravenswood IL, Uptown IL, Lake View IL, Lincoln Park IL, Buena Park IL, Bowmanville IL, Boystown IL and Roscoe Village, IL.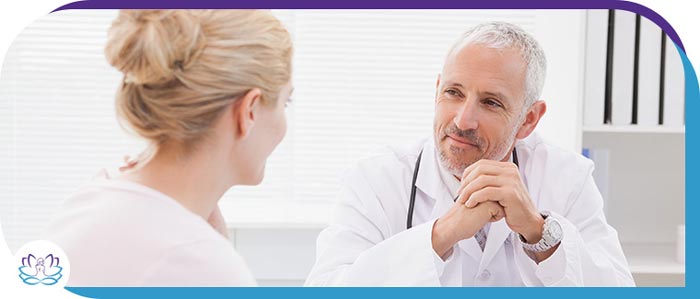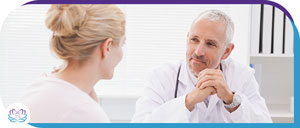 Table of Contents:
What questions should I ask my fertility clinic?
What are some possible reasons for infertility?
What are the different infertility treatments?
How do you check for infertility?
If you and your partner are struggling to have a baby, you are not alone. Here in the United States, 10% to 15% of couples are infertile. Infertility is defined as not being able to get pregnant despite having frequent, unprotected sex for at least a year for most couples. Infertility could result from an issue with you or your partner, or a combination of factors that prevent pregnancy. However, the good news is that there are many safe and effective therapies that help improve your chances of getting pregnant.
What questions should I ask my fertility clinic?

Most often, your first fertility clinic appointment comes after months, maybe even years, of fear, frustration, and confusion. It is important to be prepared for your first consultation so that you can get the most information out of your visit. Here are some important questions to ask: Which tests should myself and/or partner undergo? What kinds of treatments or procedures does your clinic offer? What are my chances of getting pregnant? How much does each fertility treatment cost? How many healthcare professionals do you have at your clinic, and who will be doing my procedures? Would you recommend any lifestyle changes that I could make in order to increase the odds of conceiving? What are the next steps for treatment? When you arrive at your appointment, make sure the clinic has all your up-to-date medical records, and if possible, make sure your partner can also join you at your first appointment to meet the doctor. This is the opportunity for you and your partner to ask questions and get the best recommendations for treatment.
What are some possible reasons for infertility?

Ovulation disorders, uterine or cervical abnormalities, fallopian tube blockage or damage, pelvic adhesions, endometriosis, and early menopause are the main reasons for infertility. Age is another factor: women's fertility declines with age, especially in their mid-30s, and it drops rapidly after age 37. Tobacco and alcohol use, being overweight or underweight, or having exercise issues also play a big role with infertility.
What are the different infertility treatments?

If you have been trying to get pregnant for quite sometime and have not been successful, your doctor may ask you what you have tried already and may discuss the best treatment options for you, which include: better time of intercourse, around your ovulation cycle; lifestyle changes, drugs to help treat hormonal problems or stimulate ovulation; surgery on your reproductive organs; or assisted human reproductions.
How do you check for infertility?

Your doctor may perform a number of tests in order to check for infertility. Fertility for women relies on the ovaries releasing healthy eggs, and the reproductive tract must allow an egg to pass into the fallopian tubes and join with sperm for fertilization. This means that the fertilized egg must travel to the uterus and implant in the lining. Tests will attempt to find out if any of these processes are impaired. A general physical examination may include ovulation testing, ovarian reserve testing, and x-rays to evaluate the condition of your uterus and fallopian tubes. Not every patient will require comprehensive testing, however, your doctor may decide on which tests you will have and when.

Infertility treatment depends on personal preferences, your age and your partner's age, how long you have been infertile, and what's causing the infertility. When spontaneous pregnancy doesn't happen, couples may still achieve a pregnancy through the use of assisted reproductive technology.

Infertility treatments may involve commitment, but it's worth it to have your first baby. If you have infertility, reach out to a doctor and ask about treatment options available. You might have fear, frustration, or confusion about infertility, however there are many solutions, which your doctor can highlight at your first appointment.