Painful Periods Treatment Specialist in Chicago, IL
If you are having painful periods during your menstrual cycle, Doctor Michelle Trandai can help. She offers care and treatments to help relieve the pain and struggles related to menstrual periods. Come see her at

5449 N Broadway St, Chicago, IL 60640

or

schedule an appointment

online.

Call us

for more information.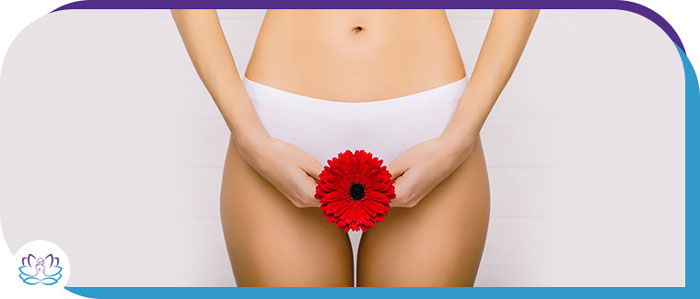 Table of Contents:
Why does my period hurt so badly?
What is the best painkiller for period pain?
Should I go to the doctor for period pain?
Menstrual cramps are a common symptom of periods. They often consist of lower back, pelvic and stomach discomfort and last for about two to three days. Occasionally, some women experience abnormal period pain, which can be the result of certain conditions, such as endometriosis.
Why does my period hurt so badly?

While some women experience mild or moderate discomfort during menstruation, others suffer from severe, debilitating pain that hinders them from doing their day-to-day activities. No one knows what another woman's pain is like, so it is important to understand what periods should feel like, then decide if all is normal. While some women may have always experienced painful periods, others might have developed this pain later on. While period pain is most common in adolescents and women in their 20s, it can also occur in more mature women.

Period pain occurs when the muscles in the uterus tighten or contract. Pain can consist of cramping and a heavy feeling in the pelvic area, as well as pain in the stomach, lower back or even legs. Some women also experience nausea, vomiting, paleness, diarrhea or loose bowels. Women who experience painful periods often have higher levels of prostaglandins. Prostaglandins are a natural body chemical that causes contractions of the uterus, bowel and blood vessels. The most common cause of pelvic pain is period pain.
What is the best painkiller for period pain?

Do you need relief from your period cramps right away? Lying down with a heating pad is one of the best ways to relieve menstrual cramps. In fact, keeping heat applied to the area of your belly where the pain is the worst can be just as effective as using a painkiller like ibuprofen.

But since you can't stay connected to a heating pad all day, try taking a warm bath, using a hot water bottle, or applying a heat patch instead. The key is to keep the heat as continuous as possible.

Many of the same over-the-counter pain relievers you use for headaches can also help relieve menstrual cramping pain. These include ibuprofen (Advil, Motrin IB), naproxen (Aleve), and even acetaminophen (Tylenol). You should start taking a pain reliever when you begin feeling symptoms of period cramps and continue taking the medicine for two or three days, or until your symptoms are gone. For severe menstrual cramps, your doctor may recommend a prescription anti-inflammatory drug (NSAID).

Some women have found success with alternative medicines. Some of these include:

– Supplements like magnesium, fish oil, and vitamin B1
– Acupuncture
– Herbal teas like red raspberry leaf, fennel, pycnogenol, cramp bark, or tea with peppermint oil
Should I go to the doctor for period pain?

It is normal to have mild cramps or no cramps during your period but it is not normal to have excruciating pain, such as pelvic throbbing, leg pain and difficulty standing. Cramps should not limit your activity such as being able to participate in sports or social events, walk, go to school, or stand up. If the pain inhibits these activities, or your pain is not relieved with over-the-counter pain relievers, it could indicate another reason for your symptoms, such as endometriosis. If you haven't already, make an appointment with your primary care provider and talk about options such as prescription strength pain relievers such as ibuprofen or naproxen sodium or a trial of birth control pills. If you experience pain that doesn't get better with pain relievers, rest, or pain relief methods such as heating and cooling, call your primary care provider and explain your symptoms. Your primary care provider will tell you if you need to go to urgent care.

If you or someone you know is experiencing abnormal pain from periods, come to Michelle Trandai MD! Our doctor has ample experience in treating menstrual pain, and can find a solution that works for you! Contact our office today to get in touch with a specialist. To book an appointment, call us or visit us online!