What Are the Types of Contraceptives?
Contraceptives can be used for a number of reasons, including preventing pregnancy, regulating your hormones, and controlling your periods. If you are looking for a contraceptive method that will work for you, contact Dr. Michelle Trandai OBGYN today visit us online to book an appointment. We serve patients from Chicago, IL and surrounding areas.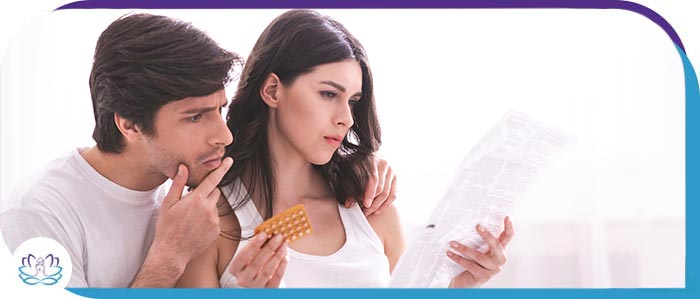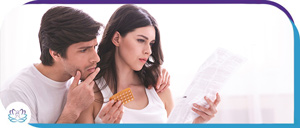 Table of Contents:
What are the types of contraceptives?
What is the best contraceptive?
Which is the safest method of birth control?
Is there natural birth control?
What are the types of contraceptives?

Condoms
 
Condoms are the most successful in preventing both STIs and pregnancy and have both male and female varieties. The male condom is rolled onto an erect penis and acts as a barrier to prevent all fluids from passing. The female condom is inserted into the vagina before intercourse it is not as effective and takes practice to use properly. The condom is hormone free and is the best protection from STIs and pregnancy, but if not used properly it can tear or fall off.
 
The Oral Contraceptive pills
 
The pill is taken daily and can contain both estrogen and progestin, there are many to choose from so you may need to try a few to see which is right for you. The pill allows for spontaneity while being highly effective. It can also help with irregular and heavy periods. It is not suitable for a woman who cannot take an estrogen contraceptive, and you will need to remember to take it daily. It is not effective against STIs. The pill also requires a prescription.
 
Intrauterine Device (IUD)
 
The IUD is a small t-shaped device containing progesterone and made from plastic or copper. It is fitted into the uterus by your provider. It is long-lasting anywhere from 3 to 10 years, hormones are gradually released and can be implanted in an emergency 5 days after having unprotected sex. Irregular bleeding and spotting may occur within the first 6 months and requires a trained professional for insertion and removal. The IUD does not protect against STIs.
 
The Contraceptive Injection
 
The contraceptive injection is a synthetic version of progesterone and over 12 weeks slowly releases it into the bloodstream. The injection allows for spontaneity and is highly effective. It may cause irregular bleeding and spotting and requires you to keep track of the time in between and will not protect against STIs.
 
The Emergency Contraceptive Pill
 
The emergency contraceptive pill also known as the morning-after pill can help if no contraceptives were used, if the condom broke or if a woman has been sexually assaulted. It is most effective immediately after but can be effective up to 5 days after unprotected sex. It does not require a prescription. Side effects are nausea, and vomiting your next expected may be early or delayed. It does not protect against STIs.
 
Contraceptive Ring
 
It is a plastic ring that is inserted into the vagina and constantly releases hormones, it stays in place for 3 weeks and then is removed for a week. It contains the same hormones as the pill estrogen and progesterone but in a lower dose. The ring has very few side effects and is inserted by yourself, it also allows you to have control of your periods. It does not protect against STIs and is not suitable for women who cannot use estrogen.
 
The Diaphragm
 
It is a silicone dome placed in the vagina to prevent sperm from entering the uterus. It forms a barrier and will need to stay in place for up to 6 hours after sex but cannot stay longer than 24 hours. A diaphragm is good for up to two years if it is taken care of. It requires practice to use, and you will need to keep track of the hours inserted. It is not as effective as the pill or IUD.
 
Sterilization
 
This is the process of removing all of the body's ability to reproduce it is permanent and requires minimally invasive surgery. You will need to discuss the reasons with your doctor, and whether other options of contraceptives are available.
What is the best contraceptive?

The intrauterine Device is the most effective, once it is inserted it is 99 % effective to prevent pregnancy.
Which is the safest method of birth control?

No birth control is perfect, but the condom is a safe sex superhero as it protects against STIs and pregnancy. Using other forms of protection along with a condom will ensure that you are protected if one fails.
Is there natural birth control?

Natural birth control or fertility awareness requires a woman to be aware of her periods of fertility she will need to track her menstrual cycle and chart her pattern. Cervical mucus and basal temperatures can help track ovulation. During ovulation, one would need to have a period of abstinence or use the withdrawal technique.
 
For more information about contraceptives, call us. We serve patients from Chicago IL, Evanston IL, Ravenswood IL, Uptown IL, Lake View IL, Lincoln Park IL, Buena Park IL, Bowmanville IL, Boystown IL, and Roscoe Village, IL.