Pap Smear Specialist Questions and Answers
Pap smears are an internal exam that our doctors perform to examine, diagnose and treat various health issues such as cervical cancer. Come to Michelle Trandai, MD in Chicago, IL for a pap smear test. For more information,

call us

today or visit us online to book an

appointment.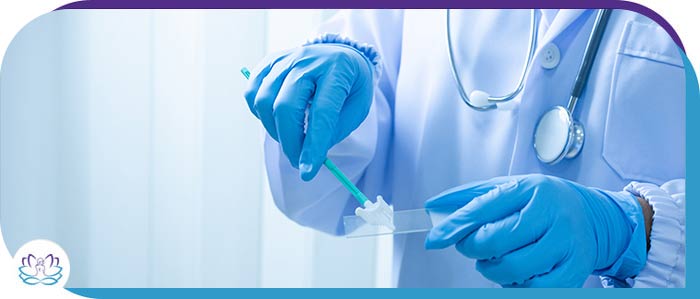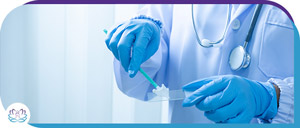 Table of Contents:
What does a Pap smear check for?
When should I get a Pap smear?
How long does a Pap smear take?
What does a Pap smear check for?

A pap smear is a pap test which tests for cervical cancer within women. Pap smear involves collecting cells from the patient's cervix, the lower, narrow end of the female's uterus that is located at the top of the vagina.

Detecting cervical cancer is what a pap smear exam was created for, as it provides early cancer screening which gives the patient an opportunity to a greater chance at a cure. Pap smear exams can also detect any changes within your cervical cells which may suggest that cancer can develop in the future. By detecting these abnormal cells earlier on with a routine pap smear, it is the first step in slowing down or completely stopping the possible development of cervical cancer.

While pap smears are often done in conjunction with a pelvic exam. Pelvic exams and pap smears are normally done every 3 to 5 years if you continuously have normal pap results. If your pap results come back with abnormal results, it may be recommended you come in more often to have checks completed.
When should I get a Pap smear?

It is best to speak to your doctor about when it is best to start getting pap smears done; generally, it is recommended to start getting pap tests around the age of 21. If any pap tests come back normal, your doctor will most likely recommend you come back every three years for a pap test which is considered normal or average.

Once you hit the prime age of 30, things begin to change, your doctor may recommend you come in more often, or keep coming every three years, but the testing options may change as they may recommend:

– Pap test only
If your pap smear comes back with normal results, your doctor may advise that you can come back every three years for a routine pap exam.

– HPV test only
If your primary HPV test comes back normal, your doctor may recommend you wait five years before having another screening completed.

– HPV test with a Pap test
HPV tests with a pap test is called co-testing, this is completed when both tests are done at the same time. If both results come back normal, your doctor may recommend you wait on average of five years until the next screening can be completed.

Once you turn 65, your doctor may let you know you may not need to be screened anymore, this will depend on:

– If you have a normal screening for several years in a row
– If you had your cervix removed as a part of the total hysterectomy package for non-cancerous fibroids to be removed
How long does a Pap smear take?

Pap smears are a small portion of the pelvic exam, they take up no more than 5 to 10 minutes of the entire appointment. To prepare for the appointment, make sure when you book you are not on your period, as heavy bleeding can actually affect the accuracy of the exam. For the most accurate results from a pap smear, it is recommended to take on the following steps around 48 hours prior to your test:

– Do not have intercourse or use lubricants
– Do not use any sprays or powders near the vagina
– Never insert anything into the vagina, this includes tampons, creams, medications, and suppositories.

If you are looking for a new doctor or looking for a new clinic with a female doctor accepting new clients, contact Dr. Michelle Trandai today! We serve patients from Chicago IL, Evanston IL, Ravenswood IL, Uptown IL, Lake View IL, Lincoln Park IL, Buena Park IL, Bowmanville IL, Boystown IL, and Roscoe Village, IL.