Obstetrics Specialist Questions and Answers
Read our questions and answers page below to discover the benefits of an obstetrics specialist. Please

call us

for more information or book an appointment online. We serve patients from Chicago IL, Evanston IL, Ravenswood IL, Uptown IL, Lake View IL, Lincoln Park IL, Buena Park IL, Bowmanville IL, Boystown IL and Roscoe Village IL.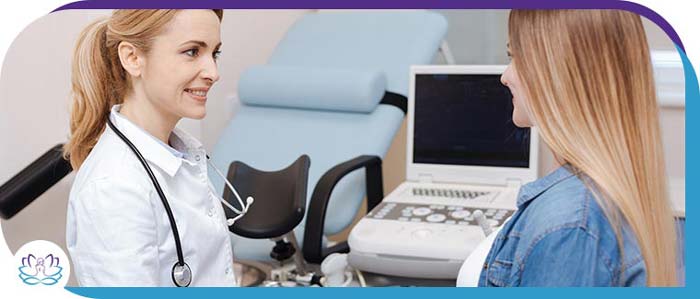 Table of Contents:
What is an OB specialist?
What is the difference between a gynecologist and an obstetrician?
When should I see an obstetrician?
What happens at your first obstetrician appointment?
Obstetrics is a medical profession that specializes in the female reproductive system and childbirth. Obstetricians particularly assist with pregnancies and help minimize complications in expectant mothers. Advances in obstetrics have significantly improved the rate of successful, disease-free births.
What is an OB specialist?

Most obstetricians are generalists and treat a wide range of women's medical conditions and healthcare needs. On any given day their work may involve routine annual exams, testing for STDs, tubal ligation or delivering a baby. One can also become an OB/GYN specialist. Neither path is inherently better than the other; it is mainly a matter of personal preference. There are several possible subspecialties:

Gynecologic Oncology — Gynecologic oncology deals with different types of cancer that affect the reproductive system. This subspecialty treats both malignant and benign tumors.

Maternal-Fetal Medicine — OB/GYN specialists who practice maternal-fetal medicine are experts in high risk pregnancies. They manage complications that can arise during pregnancy and address both maternal and fetal health needs. Possible complications include preeclampsia, hypertension and multiple births.

Pelvic Medicine — Such as incontinence, pelvic organ prolapse and an overactive bladder, pelvic medicine and reconstructive surgery treats conditions of a woman's pelvis and urinary system.

Reproductive Endocrinology — Reproductive endocrinology and infertility specialists evaluate and treat reproductive health issues such as fertility problems.

Each specialty is unique and requires different expertise than the others. For example, an OB/GYN specialist whose field is gynecologic oncology requires a greater knowledge of cancer treatments than a generalist or a pelvic medicine expert would. Although most OB/GYNs have one specialty, it is possible for an OB/GYN to become certified in more than one specialty.
What is the difference between a gynecologist and an obstetrician?

Obstetrics and gynecology are similar in that they both have a central focus on the healthcare needs of women. Doctors who are training to become gynecologists or obstetricians usually train and work together very closely. This helps them to make quality recommendations for care from a specialist in the other discipline. They both have extensive knowledge of female health issues and body systems, however, their practices are distinct.

Obstetrics focuses on providing care for women from prenatal care to delivery to postpartum. It includes any and all interventions required to safeguard health for the mother and fetus during pregnancy and the care necessary for overall wellness. It also covers care in the postpartum period. A mother will often be assisted and overseen by an obstetrician for prenatal care and when giving birth.

Gynecology focuses on women's overall health. It includes detailed knowledge of the needs of women at every stage of their lives and of the female reproductive system. To maintain the health of the vagina, uterus, ovaries, and fallopian tubes, as well as women's breasts, these doctors can evaluate concerns and prescribe treatments. It is the overarching branch of women's healthcare.
When should I see an obstetrician?

It is recommended that women who are pregnant should see an obstetrician for their health needs. Women begin seeing a gynecologist regularly during the teen years and continue throughout the rest of their life and will often transition this care to an obstetrician when they are having or planning to have a child. While seeking to become pregnant, it is often helpful to seek the advice of an obstetrician.
What happens at your first obstetrician appointment?

Bring a list of any supplements and medications you're taking, including their dosages, to your first meeting with an obstetrician. Find out as much about your family history as you can and provide them with the details of any potential risk factors in pregnancy, such as gestational diabetes and hypertension. They will also ask if your partner or their family have a history of any genetic disorders. Try to gather the donors' medical history if you are pregnant with donated sperm or egg or both.

If you or someone you know is pregnant or planning to get pregnant, it's time to see an obstetrics specialist! The kind and caring professionals at Michelle Trandai, MD are experienced in providing care for women and can provide treatment for a wide array of illnesses and conditions and make sure you have a healthy pregnancy and delivery. For more information on our obstetrician and how they can benefit you, call our office and get in touch with a member of our specialist team. To book an appointment, you can visit our website or speak with us over the phone today.