4 Questions to Ask an OBGYN
If you are unsure whether you should be seeing an OBGYN or a primary care provider for your women's reproductive or pregnancy needs, it's best to understand what an OBGYN can offer. OBGYN's are available as they specialize in women's health pertaining to reproductive health moving into pregnancy and postpartum care. For more information, talk to Dr. Michelle Trandai, MD in

Chicago, IL.

Call us today or visit us online to book an appointment.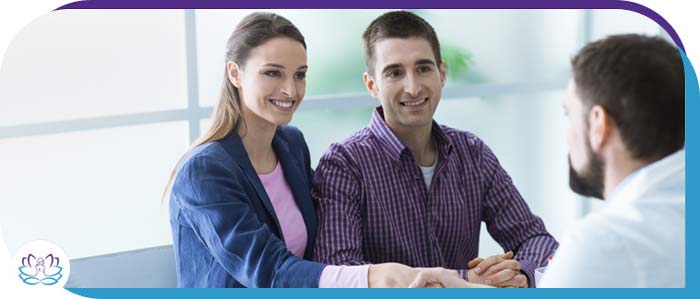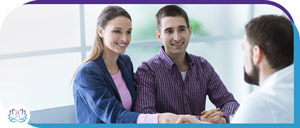 Table of Contents:
What does an OB-GYN doctor do?
What is the difference between OB-GYN and gynecologist?
What happens at your first OB-GYN appointment?
When do I need to go to OB-GYN?
What does an OB-GYN doctor do?

OBGYN's specialize in women's health. Females deal with different body experiences, many different biological functions including menstruation, childbirth, and menopause, which is why it's great to have a specialized doctor for women, which is what OBGYN's provide care for, plus so much more.

OBGYN's offer clinics for specialty medical care in the field of female reproductive health, pregnancy, and childbirth. Some OBGYN's also offer a wide range of general health services similar to that you see at your primary care doctor's clinic.
What is the difference between OB-GYN and gynecologist?

OB-GYN is referred to as the doctor who is an obstetrician-gynecologist, basically, this particular doctor specializes in obstetrics and gynecology.

However, we need to look at the difference between Obstetrics and Gynecology. Obstetrics is a branch of medicine that is related to medical and surgical care before, during, and after a woman gives birth to a child. Obstetrics focuses on the care and maintenance of the women's overall health during maternity. This will include:

– Pregnancy
– Labor
– Childbirth
– Postpartum

Many OBGYN's conduct office visits, perform surgeries, and assist with the labor and delivery of the women's baby.

While gynecology is a branch of medicine that focuses particularly on women's bodies and their reproductive health. This includes diagnosing, offering treatments and care of a women's reproductive system, which includes:

– Vagina
– Uterus
– Ovaries
– Fallopian tubes

Gynecology clinics also screen for and treat issues related to women's breasts. Gynecology focuses on women's health pertaining to puberty all the way through to adulthood. It takes care of the reproductive medical care received during a women's lifetime.

Michelle Trandai MD offers a personalized private clinic for your OBGYN needs. She is able to take care of your obstetrics needs as well as your gynecological needs all under one clinic and doctor, so you never have to worry about finding another OB when it comes to childbirth or vice versa for your reproductive health.
What happens at your first OB-GYN appointment?

While it depends on why you are going to an OBGYN in the first place, each appointment will differ a bit.

For the OB side, your first prenatal appointment with your obstetrician will go over the medical paperwork you would have filled out including your previous medical health history as well as how far along you are, how many pregnancies you've had, and how many children you have. They will go on to check your health, identify any issues that could affect your baby and you depending on the information you previously provided, and offer you a first of many routine tests done throughout your pregnancy. These routine tests can include:

– Blood tests
– Urine sample
– Ultrasounds

If you are visiting the OBGYN for a gynecological visit, it will start in the same way by filling out a medical form with all of your medical histories so the doctor has all the information they need to offer you medical advice and treatments.

Be prepared you may have a pelvic exam depending on why you booked the appointment in the first place, this is to observe your vagina and take any needed tests to send to a lab pertaining to your health. Your doctor may ask questions about your menstrual cycle as well as your sex life. It is best to be open and upfront about everything, as this is a confidential appointment and your OBGYN is here to help you with your reproductive health. Once your results are returned from your pap test, you may receive a follow-up phone call depending on the results that have come back.

It is best to book your pelvic exam every three years if you do not have any issues that have been raised, or more frequently depending on the suggestion your doctor may have provided.
When do I need to go to OB-GYN?

It is recommended that women start seeing an OBGYN between the ages of 11 to 18, and continue on throughout the rest of their adult life. It is highly recommended to see an OBGYN if you are dealing with any of the following instances:

– Delayed puberty (no breast tissue changes before age 14)
– Delayed menarche (no menstrual cycle before age 16)
– Painful menstrual cycles, causing you to miss school or activities due to the symptoms
– Unable to wear a tampon during your menstrual cycle
– Any sexual health concerns you may have
– Contraceptive needs

If you have any questions or concerns, then reach out to Dr. Michelle Trandai, MD, today to learn more about our services. We serve patients from Chicago IL, Evanston IL, Ravenswood IL, Uptown IL, Lake View IL, Lincoln Park IL, Buena Park IL, Bowmanville IL, Boystown IL, and Roscoe Village, IL.