How Do I Prepare for an OBGYN Appointment?
Preparing for an OBGYN appointment does not require anything more than comfortable clothing allowing for an easy change for the exam. Contact Dr. Michelle Trandai OBGYN today visit us online to book an appointment. We serve patients from Chicago, IL and surrounding areas.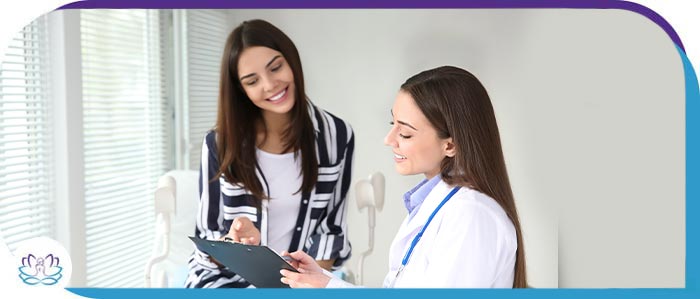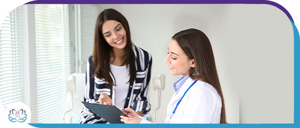 Table of Contents:
When should you start seeing an OBGYN?
How often should you go to the OBGYN?
How do I prepare for an OBGYN appointment?
When should you start seeing an OBGYN?

It is best to start seeing an OBGYN between the ages of 13 and 16 whether you have started the transition or have become sexually active. The initial exam will start with your height, weight, and blood pressure. You will discuss your period and if they are irregular or painful. You also may need to get the HPV vaccine, especially if you are under eighteen.
 
We highly recommend women see an OBGYN over other types of physician clinics into their adult life, as we specialize in women's health, and can help if you are dealing with any of the following instances:
 
– Delayed puberty (there has been no breast tissue changes before the age of 14)
– Delayed menarche (have not had a menstrual cycle before the age of 16)
– Painful menstruation cycles, these can cause you to miss school or other activities due to symptoms
– Unable to use a tampon during your menstrual cycle
– Any sexual health concerns
– Contraceptive needs
How often should you go to the OBGYN?

You should see an OBGYN annually, pelvic exams are recommended every year and pap smears every three years unless abnormalities appear then the frequency would be more.
 
In your yearly checkup, you will assemble any medical history which will also include family history. Your vital signs such as heart rate, blood pressure, weight and height will be recorded. You will discuss your sexual activity, contraception, pregnancy and past surgeries and any current symptoms that should be brought to your providers attention.
 
Older women are less likely to ignore any symptoms than younger women, as well as being less likely to encounter certain gynecological conditions that they will not need as many visits. When women go through menopause, it is still considered and recommended to see a gynecologist at least once per year. This is because our OBGYNs will help to diagnose and treat urinary incontinence, uterine prolapse, and other issues that can occur with age.
 
Certain things will need to be regularly checked up on, which is important to keep in mind as we age. The most basic and essential aspect of a checkup is the talk with your physician about your symptoms and health concerns.

On top of the pelvic exam, other screening tests can be completed to detect things like sexually transmitted diseases. Some women will benefit from frequent testing, while others do not need tests every 3 years. These are guidelines to follow for individuals that are in good health and do not have any underlying conditions. Your OBGYN may have other information available to you depending on your previous health information.
How do I prepare for an OBGYN appointment?

When preparing for an OBGYN appointment it is best to reconsider pelvic grooming, not using a douche and making sure you don't have your period. Vaginal discharge enables the provider to understand a woman's hormonal balance so there is nothing to be embarrassed about.
 
Knowing your cycle and having a list of questions even the embarrassing ones are beneficial to have a successful appointment.
 
Each appointment will differ, but if you are going in for an OB appointment, your first appointment for prenatal will review medical paperwork with a view at your previous medical health history, as well as how far along you are, the number of previous pregnancies, and how many children you have at this moment. A few routine tests may be necessary in order to review your current health including:
 
– Blood tests
– Urine sample
– Ultrasounds
 
If you are visiting for a Gynecological appointment, the assessment of your medical form will still be completed, as well as reviewing any symptoms and medical histories. A pelvic exam may also be requested in order to review for cervical cancers and send for any tests necessary on top of questions that may be asked in regards to your sex life and menstrual cycle.
 
For more information about your appointment with our OBGYN, call us. We serve patients from Chicago IL, Evanston IL, Ravenswood IL, Uptown IL, Lake View IL, Lincoln Park IL, Buena Park IL, Bowmanville IL, Boystown IL, and Roscoe Village, IL.