Irregular Menstrual Bleeding Specialist Questions and Answers
If your menstrual cycle is irregular or you have questions concerning your cycle, come to Michelle Trandai, MD. Our doctors are here to provide professional care. For more information, read our questions and answers page or

call us

for more information. We serve patients from Chicago IL, Evanston IL, Ravenswood IL, Uptown IL, Lake View IL, Lincoln Park IL, Buena Park IL, Bowmanville IL, Boystown IL and Roscoe Village IL.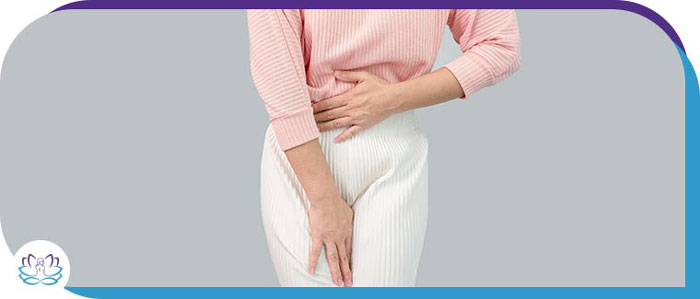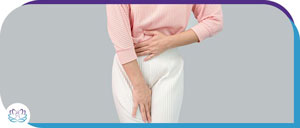 Table of Contents:
What doctor should I see for irregular periods?
What are the causes of irregular menstrual bleeding?
How can I stop irregular menstrual bleeding?
How much menstrual bleeding is abnormal?
Irregular menstrual bleeding refers to any abnormality of menstruation, including a period that lasts longer than seven days, heavier than normal menstrual flow and spotting or bleeding between periods, after sex or menopause. Fortunately, there are medical professionals who dedicate their entire careers to helping people with menstrual irregularities.
What doctor should I see for irregular periods?

The best doctor to see for irregular periods is a gynecologist, or an OB/GYN, also known as an obstetrician/gynecologist. Gynecologists and OB/GYNs specialize in the female reproductive system and any condition that affects it. They also serve as many women's primary care physicians.
What are the causes of irregular menstrual bleeding?

Some of the most common conditions that cause irregular menstruation include:

Polycystic Ovary Syndrome — Polycystic ovary syndrome, or PCOS, is a common condition affecting many women. Women with polycystic ovary syndrome are at risk of having small fluid-filled sacs in the ovaries. This can cause excessive and painful menstruation.

Thyroid Conditions — Disorders of the thyroid can alter the hormonal balance of your body, which often leads to irregular menstrual periods. To test for abnormal levels of thyroid hormone, a simple blood test can be performed.

Birth Control — Hormonal contraceptives, including common oral contraceptives, can cause spotting between periods. Additionally, some women who use an IUD, or intrauterine device, for birth control may experience heavy or painful bleeding, which is not typically associated with menstruation.

Lifestyle — Lifestyle factors can cause irregular periods, such as excessive exercise, extreme weight gain or loss and stress.

There are many other conditions besides the ones discussed above that can cause irregular periods. Let your women's health provider know if you're experiencing heavy or irregular bleeding or periods that are too frequent or too far apart. If you do not have a regular women's health provider, come to Michelle Trandai, MD for professional care today. We have treatments are available for irregular periods.
How can I stop irregular menstrual bleeding?

While occasional irregularities are normal, frequent abnormalities can be the cause of an underlying problem. While there are home remedies to try and help stop irregular bleeding, it is imperative to consult a medical professional right away, as some underlying conditions that cause irregular menstrual bleeding can lead to sterility and permanent damage to the reproductive system.
How much menstrual bleeding is abnormal?

When it comes to menstruation, most woman have their own definition of normal. With a normal cycle occurring every 21 to 35 days, many women already know that on average, menstrual periods last four to seven days. However, many women may not know that the average blood loss during a period is about 40 ml, or about one and a third ounces.

If any of the following problems occur, a menstrual cycle may be labeled abnormal:

– Your periods occur fewer than 21 days apart, also known as polymenorrhagia
– Your periods occur greater than 35 days apart, also known as oligomenorrhea
– You miss two or more consecutive periods
– Your blood flow is much lighter or heavier than normal
– Your periods last longer than seven days
– You experience excessive cramping, pain, nausea or vomiting during your periods, also known as dysmenorrhea

If you or someone you know is experiencing irregular menstrual bleeding, come to Michelle Trandai MD today! Our kind and compassionate professionals are experienced in treating irregularities in the menstrual cycle and can help you get to the root of the problem. For more information on our irregular menstrual treatments, call our office and get in touch with a member of our specialist team. To book an appointment, you can visit our website or speak with us over the phone today.