Intrauterine Device (IUD): Birth Control, Use & Side Effects Q&A
The advantages of using an IUD include its high rate of efficiency, long-term protection, and ease because it doesn't need daily maintenance like other birth control methods. To decide if an IUD is the best birth control method for a person's needs, it is crucial to examine the potential risks and benefits of using one with a healthcare professional. For a proper consultation, visit us today at Dr. Michelle Trandai MD, OBGYN. For more information, contact us or schedule an appointment online. We are conveniently located at 5449 N Broadway, Chicago, IL 60640.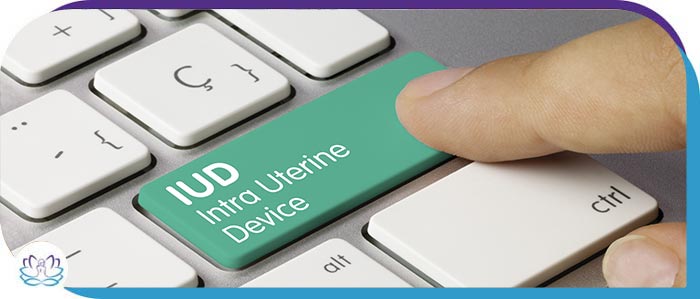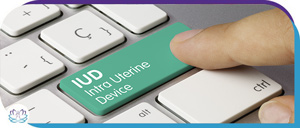 Table of Contents:
What are the pros and cons of an IUD?
Who should and shouldn't use an IUD?
When is the best time to insert an IUD?
How long is the recovery time for an IUD?
An IUD is a contraceptive intrauterine device. A medical professional inserts an IUD, a tiny, t-shaped contraceptive made of plastic or copper, into the uterus to prevent pregnancy. IUDs come in hormonal and non-hormonal varieties. But, like any method of birth control, using an IUD may have unwanted side effects. They include cramping and pain both during and after insertion, irregular bleeding, or spotting changes in menstrual flow patterns.
What are the pros and cons of an IUD?

An intra-uterine device (IUD) is a type of birth control that women use as a method of preventing pregnancy. IUDs are highly effective at preventing unwanted pregnancies and have many advantages over other methods. Women of all ages can use IUDs to prevent pregnancy, and the devices are safe for women of all races and socioeconomic backgrounds. However, several misconceptions about IUDs limit their availability, both in the U.S. and abroad.

IUDs are made of plastic, aluminum or steel and are placed inside a woman's uterus by a healthcare provider during a surgical procedure. The most common type of IUD is the levonorgestrel IUD. This device contains a hormone called progestin that stops ovaries from releasing egg cells. When used correctly, the levonorgestrel IUD has excellent safety and effectiveness rates. Doctors usually recommend using an IUD if another form of contraception fails or if a woman is overweight or has anemia. The devices are also an excellent option for women who have trouble remembering to take birth control pills every day. Additionally, some women find the IUD less painful than inserting a diaphragm or cervical cap.

Because IUDs are so effective, few women choose to discontinue using them once they begin working. The devices remain in place for years without any additional maintenance required from the user- which makes them ideal for women who work full-time or are busy parents. Some women remove their IUDs after six to twelve months to ensure that their bodies recognize the pregnancy-prevention effects of the hormones in the device. However, this practice is considered unsafe by doctors and clinics since the body has not yet expelled the contents of the device. Women who desire monthly checkups can schedule appointments with their doctors to have their IUDs removed safely.

Despite their numerous benefits, several misconceptions have plagued the public's perception of IUDs for decades. Many people think that an IUD causes infertility or painful childbirths, even when used correctly. In reality, the devices have few side effects and can even improve sexual response in some women. The only major risk associated with using an IUD is failure to remove it after preventing pregnancy- but even this comes with precautions and knowledge gained over decades of clinical practice. To this day, there is no real reason why an average citizen cannot safely remove an IUD after successful contraception except for religious convictions or personal preference against procreation outside of wedlock
Who should and shouldn't use an IUD?

Most people can safely use an IUD, but in some cases, side effects or complications are more likely. Talk to your nurse or doctor to find out if an IUD is safe for you.

You may not be able to get an IUD if you have:

– Certain sexually transmitted diseases or pelvic infections
– Think you might be pregnant
– Untreated cervical cancer
– Uterine cancer
– If you have had a pelvic infection in the last 3 months after labour or miscarriage

You also should not use the Paragard IUD if you have a copper allergy, Wilson's disease, or a bleeding disorder that makes it harder for blood to clot. You should not use an IUD if you have breast cancer.

Rarely, the size or shape of a person's uterus can make it difficult to place an IUD properly.

If you are not medically able to fit an IUD for you, don't worry. You also have many other birth control options.
When is the best time to insert an IUD?

Evidence suggests that the insertion of an IUD during menstruation reduces the incidence of infection, spontaneous discharge, and removal due to method failure and patient dissatisfaction. But some doctors will randomly insert the IUD at other times of the cycle.
How long is the recovery time for an IUD?

Some people experience dizziness or fainting after having an IUD inserted, so it may be a good idea to have someone with you on the way home. It is usually safe to return to work or school immediately. However, if a person experiences severe pain or cramping, they may need to rest for a day. After an IUD is inserted, it is normal to notice some spotting. According to Planned Parenthood, spots can last up to 3-6 months. The person should ask the doctor how long to wait before having unprotected sex. The IUD does not prevent STIs, so it is important to practice safe sex with new or untested partners.

One of the main advantages of the IUD is that it does not require any special care. Cramping and spotting usually occur within a few days of insertion. Over-the-counter medicines can help relieve these symptoms. All pain will disappear after a few days.

The IUD is attached to a string that the doctor or nurse can remove. Some women can feel the strings with their fingers. Best to leave it alone. The cord is not dangerous, but pulling on it could move or even remove the IUD.

If the cord is causing irritation, or if a partner can feel the cord during sex, a person can ask a doctor to trim it.

In rare cases, the IUD can fall out on its own. When this happens, the person may become pregnant. Anyone who drops an IUD should see a doctor and refrain from having unprotected sex.

IUD is a type of birth control that many women around the world use as a method to help with their menstrual cycle and to prevent pregnancy. IUDs have become a highly effective method of birth control and are one of the most recommended and used types for many women. Interested in an IUD? Contact our clinic today to learn more. For proper consultation and treatment, visit us today at Dr. Michelle Trandai MD, OBGYN. For more information, contact us or schedule an appointment online. We are conveniently located at 5449 N Broadway, Chicago, IL 60640. We serve patients from Chicago IL, Evanston IL, Ravenswood IL, Uptown IL, Lake View IL, Lincoln Park IL, Buena Park IL, Bowmanville IL, Boystown IL and Roscoe Village, IL.