Colposcopy Specialist Questions and Answers
Colposcopies are completed as a means of further specialized testing to review for any abnormalities that need to get treated. Contact Michelle Trandai, MD in Chicago, IL today for more information,

call us

today or visit us online to book an appointment.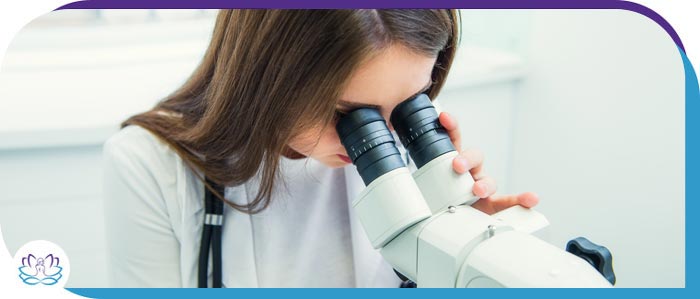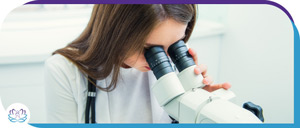 Table of Contents:
What is a colposcopy?
When do I need a colposcopy?
What special tests are done during colposcopy?
How is a colposcopy performed?
What is a colposcopy?

Colposcopy is a procedure commonly done by obstetrician-gynecologists that closely examine the cervix, vagina, and vulva for signs of any diseases. During the colposcopy appointment, Dr. Michelle Trandai uses an instrument called a colposcope.

If you have an abnormal pap smear come back, your doctor may recommend you have a colposcopy done to look for any unusual area of cells. Your doctor might also take a sample of tissue during the procedure to be tested in the laboratory.
When do I need a colposcopy?

Dr. Michelle Trandai may recommend a patient to get a colposcopy done if a pap smear or even a pelvic exam comes back with any abnormalities. This means, during your exam, if any abnormal cells are found during the exam, there are measures to be taken to try and prevent the abnormal cells from developing into something worse like cervical cancer.

Colposcopies are completed and can diagnose the following:

– Genital Warts
– Inflammation of the cervix, also known as cervicitis
– Precancerous changes found in the tissues of the cervix
– Precancerous changes found in the tissues of the vagina
– Precancerous changes found in the vulva

Colposcopies are a safe and effective procedure that is taken as an extra precaution when an abnormal pap smear is noted. It is best to call your doctor if you notice any of these signs and symptoms:

– Chills
– Fever
– Severe abdominal pain
– Bleeding that has become heavier than you would normally experience during your regular period
What special tests are done during colposcopy?

There are on average one to three special exams that are completed during a colposcopy, they include:

– Acetic acid wash
After the examination of the cervix, the cervix is then washed with the chemical acetic acid, which is diluted to about 3% to 5%. This acetic acid washes away any mucus, and allows any abnormal areas to be seen easier with the colposcope instrument. Acetic acid works by staining any abnormal areas white. The areas that are stained white after the acetic acid wash are what medical professionals call "acetowhite lesions". Significant abnormalities can be picked up by this wash like genital warts, pre-cancers, and cancers.

– Use of color filters
Another special exam involves the use of color filters. The color filters help to examine tiny blood vessels in the area. If the blue or green light is noted, it is due to the cause of abnormal capillaries which become more obvious, and usually inside an acetowhite area.

– Sampling, also known as a biopsy of the cervix tissues
The final special exam offered during a colposcopy is a tissue sampling that targets the abnormal areas. The abnormal areas depending on the severity of the sample will depend on the treatment that will be done.
How is a colposcopy performed?

Colposcopy is completed at Dr. Michelle Trandai's office, and the procedure takes no longer than 10 to 20 minutes to complete. You will lie down on the examination table provided. The doctor may ask you to either put your feet in stirrups or have your legs bend at the knee and touch your bum. Your doctor will place a metal or plastic speculum near your vagina entrance The speculum instrument will slide in and hold open the walls of the vagina, so the doctor can view your cervix.

Your cervix is reviewed through a special magnifying glass to examine for any abnormalities and complete a biopsy to find out if there are any issues and provide treatment. If you are in need of an obstetrician-gynecologist and looking for a new clinic to have routine physicals completed as well as pelvic exams, the office of Dr. Michelle Trandai is the clinic to go to. We serve patients from Chicago IL, Evanston IL, Ravenswood IL, Uptown IL, Lake View IL, Lincoln Park IL, Buena Park IL, Bowmanville IL, Boystown IL, and Roscoe Village, IL.