Abnormal Menstruation Treatment Questions and Answers
Abnormal menstruation bleeding happens and there are solutions for women who need treatment. Dr. Michelle Trandai, MD, in Chicago, IL, is an abnormal menstruation bleeding specialist. Please

call us

for more information or

book an appointment online.

We serve patients from Chicago IL, Evanston IL, Ravenswood IL, Uptown IL, Lake View IL, Lincoln Park IL, Buena Park IL, Bowmanville IL, Boystown IL and Roscoe Village, IL.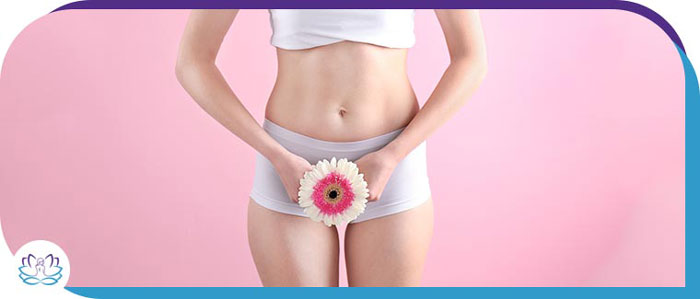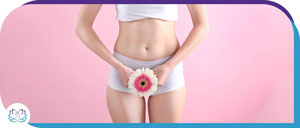 Table of Contents:
What doctor should I see for irregular periods?
What is considered abnormal menstrual bleeding?
Can you have IVF if you have irregular periods?
How can I stop abnormal uterine bleeding?
Abnormally prolonged or heavy menstrual bleeding, also called abnormal uterine bleeding, describes bleeding that does not follow a normal pattern, such as spotting between periods. On average, a typical woman passes around 40 ml of blood during a menstrual period, which typically lasts about four to seven days. However, for some women, bleeding may be excessively heavy or occur for longer than normal. A woman may have prolonged bleeding or have chronic bleeding for more than six months, or it may be acute, that is sudden or severe. In many cases, the exact causes of abnormal menstrual bleeding are unknown, but it is still important to see your doctor if you are experiencing abnormal menstrual bleeding.
What doctor should I see for irregular periods?

A gynecologist evaluates patients' symptoms and makes recommendations for treatment options for irregular periods. What may cause them? Thyroid conditions, birth control methods, stress, and polycystic ovary syndrome, and other conditions are suggested to cause irregular periods, however, your gynecologist is a perfect medical professional to speak with who may perform tests and offer treatments.
What is considered abnormal menstrual bleeding?

Bleeding for more than 8 days, heavy blood loss during a menstrual period (soaking through one or more sanitary pads or tampons for every hour for several hours in a row), and needing to change your tampon or pad during the night are considered abnormal menstrual bleeding.
Can you have IVF if you have irregular periods?

IVF is in-vitro-fertilization, which is the joining of a women's egg and a man's sperm in a laboratory dish. In vitro describes "outside the body," while fertilization describes the sperm attaching to and entering the egg. So, can you have IVF if you have irregular periods? As long as a woman has egg reserves, it is likely that she may respond to the fertility drugs given during IVF. And thanks to the use of fertility drugs, IVF with irregular cycles is successful in many cases for women.
How can I stop abnormal uterine bleeding?

The good news for women out there who experience abnormal uterine bleeding, there are treatment options, and treatment may also depend on whether or not you plan to have children. Drugs are normally the first go-to resource that your doctor will try first. Birth control pills and hormone treatments might give you regular menstrual cycles and lighter periods; gonadotropin-releases hormone agonists might stop your body from making certain hormones while shrinking the fibroids; anti-inflammatories like naproxen or ibuprofen, may help lighten bleeding; and tranexamic acid is a popular pill that helps your blood clot and can control heavy uterine bleeding.

Treatment for abnormal uterine bleeding may also involve surgical treatment and they are done on an outpatient basis which means you may need a general anesthetic, so it is likely that you can go home the same day. An abdominal hysterectomy or myomectomy usually requires a hospital stay.

Diagnosing abnormal uterine bleeding involves a number of tests: general examination, vaginal ultrasound, blood tests, physical examination, cervical screening test, menstrual history, medical history, and endometrial biopsy.

Many women are known to experience some kind of spotting or irregular bleeding between periods, and it is considered irregular if you are not expecting your period. Lifestyle changes are important in combatting irregular menstrual bleeding. Doctors suggest that obesity and being underweight are a factor, so eating right and eating on time with daily exercise is important. Following a regular exercise routine and practicing yoga for 35 to 40 minutes a day will also help you stay healthy, and ginger, cinnamon and unripe papaya may help regulate periods. Avoid smoking – stay away from it forever – and avoid stress. These are two additional triggers that may cause irregular menstrual bleeding.